Sign up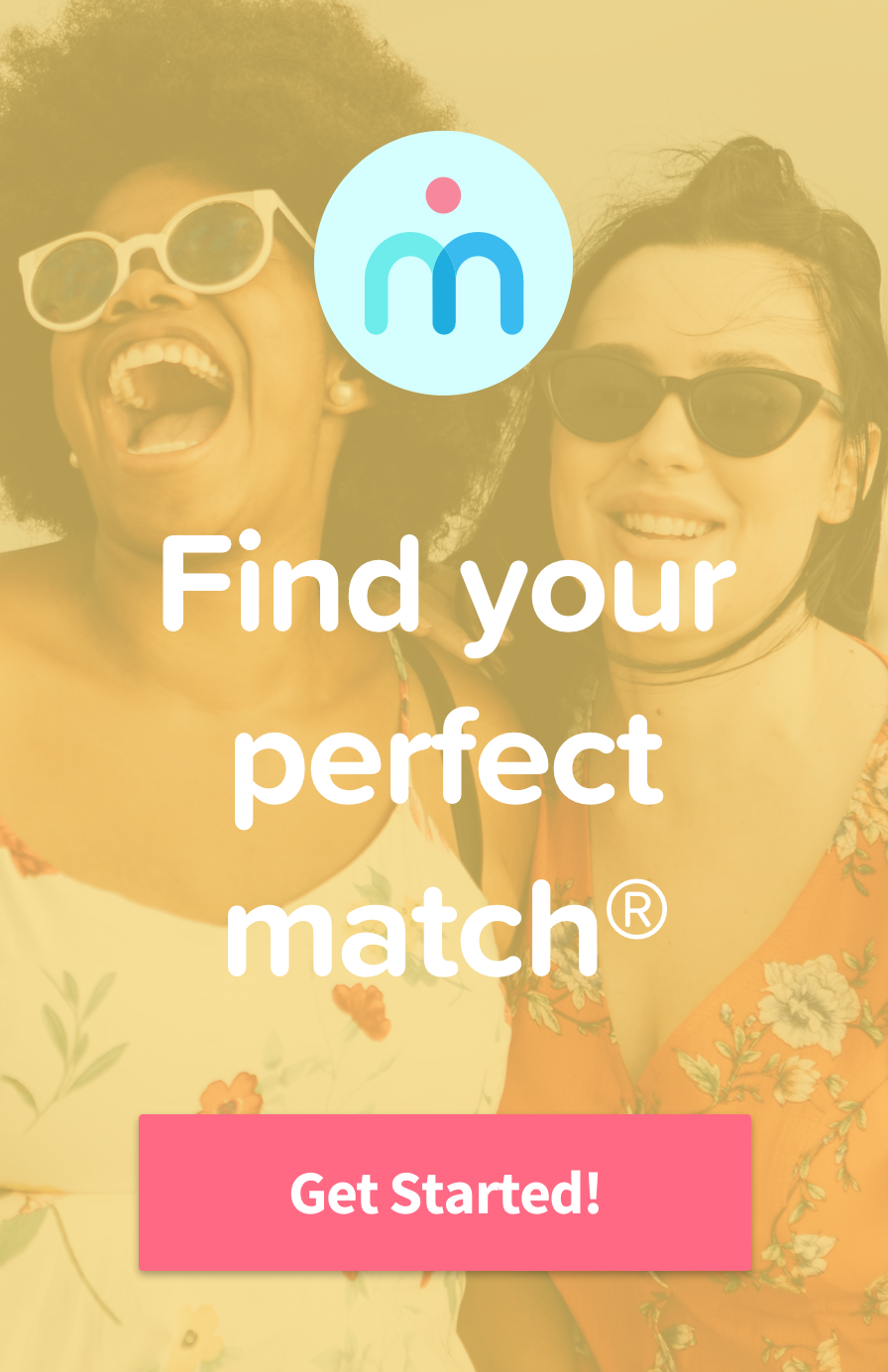 02/17/2020
Roommates.com's Guide to Living In Colorado Springs
---
Towering over 6,000 feet above sea level, Colorado Springs sprawls out over almost 200 square miles and has been ranked as the most desirable place to live according to the U.S. News! And if that's not enough, Colorado Springs came in as 2nd on the 125 Best Places to Live in the USA. With breathtaking mountain scenery, several tourist attractions—you can't forget Pikes Peak—and plenty of educational and cultural activities, what's not to love?
Many people move to either work in the defense or high-tech industry here in Colorado Springs, since a huge part of the economy is boosted from electronic equipment manufacturing and the development of missile defense projects. Despite all of that and having an active military presence, Colorado Springs is anything but dull! With an estimated 5 million tourists visiting the city each year and around 60 activities and attractions that draw both locals and tourists regularly, Colorado Springs is a city that exudes a homey, small town vibe all while being close to some of the most fantastic natural sights you're likely to see in your lifetime! 
The call of the wild
One of the best cities in the U.S. to connect with nature has to be Colorado Springs, no questions asked! With around 150 neighborhood, community, and regional parks boasting 9,000 acres of land, staying active in Colorado Springs has never been easier.
Perhaps the most famous park of all is the Garden of the Gods, located on the western side of the city. A designated National Natural Landmark for nearly 5 decades, this public park features breathtaking rock formations and over 20 miles of trails. Whether you want to go hiking, rock climbing, horseback riding, or road biking, you'll find plenty of opportunities at Colorado Spring's most visited park. However, if you want to go rock climbing, make sure to have a valid permit before you get started! While you're there, consider snagging a photo at Three Graces, Sentinel Spires, or the Balanced Rock, perhaps the park's most popular spot!
While you're at the Garden of the Gods, you'll likely catch a view of Pikes Peak, which Rocky Mountains' Front Range's highest summit! Reaching over 14,000 feet (or 4,000 meters) into the sky, Pikes Peak is the most famous peak in all of the state! You can drive to the top, or if you'd rather work up a sweat, hike the Barr Trail. For the daredevils among us, during the Pikes Peak Marathon, you can run up and down the peak! 
Another sight worth seeing is the Broadmoor Seven Falls, a natural waterfall featuring seven distinct waterfalls! While you're in the area, there are more hiking trails to discover, trendy shops, zip-line tours, and plenty of fun for the whole gang. 
We'd also recommend a visit to Cheyenne Mountain Zoo, which is the highest park in the U.S., coming in at over 6,500 feet above sea level! Ranked as the #4 best zoo in the country, there's plenty of exciting exhibits featuring scores of species from all over the world, including more than 2 dozen endangered species! While you're there, make sure to feed the giraffes!
Looking for something that's a bit closer to the city?. We would recommend Palmer Park, which boasts over 25 miles of horseback riding, hiking, and biking trails, as well as dozens of stunning rock formations. You can also swing by Memorial Park for skateboarding, swimming, and skating; plus, it's also home to the annual Colorado Springs Labor Day Liftoff, a fantastic hot air balloon festival during Labor Day weekend which you absolutely can't miss! 
To sum it up, no matter what form of physical activity you prefer, you'll find something to keep you busy with in Colorado Springs!
Feeling hungry?
If one thing's for certain, it's that you'll be spoiled for choice when it comes to eating out in Colorado Springs. Below are some of our local favorites that we'd recommend, but we're positive you'll find plenty of your own new haunts within a few weeks! 
When it comes to Italian, stop by Biaggis for some the best gourmet Italian around, or swing by Il Vicino Wood Oven Pizza & Brewery. For a good old-fashioned breakfast, North End Diner offers cheap, tasty breakfast dishes. Alternatively, swing by Big Train for a chicken fried steak breakfast! Feeling green? O'Furry's has your back with hearty Irish pub food! Looking for Japanese? Jun Japanese may be the place to go! No matter which way you cut it, there's dozens of international options available to satisfy even the most particular of taste buds!
Of course, there's no shortage of Tex-Mex, Mexican, and traditional Southwest style food within Colorado Springs. La Rosa, located in Palmer Lake, is the pinnacle of Southwestern dining, featuring refreshing Mexican beers and tequilas, tamales, huevos rancheros, burritos, and so much more! Crystal Park Cantina, located in Manitou Springs, has arguably some of the best Mexican in the city—so grabbing a margarita is a must if you're in the area. Another highly-recommended spot is Western Omelette; while the lines may scare you off, we promise it's worth the wait! (Pro tip: the green chilis they have are hot!) Another authentic, family-owned Mexican joint worth visiting is Jarrito Loco. 
If you're craving a BBQ without having to put in all the effort, Front Range Barbecue on West Colorado Avenue is worth a visit. Traditional Southern meals, slow-cooked BBQ, and thirst-quenching beers await you! The Warehouse Restaurant has an extensive range of culinary choices, including chicken, wild game, fish, and vegetarian dishes, so it's always a great choice if you've got picky eaters! 
Shop till you drop!
There's plenty of great places to go shopping at within the city, including Chapel Hills Malls. With over 100 stores and eateries, a movie theater, and much more, this is a perfect place to kill a rainy afternoon at. Of course, you're bound to discover the Old Colorado City, the historic part of Colorado Springs, dotted with dozens of cute shops and restaurants. Bursting with history, small town charm, and cosmopolitan vibes, this is the place to be! During warm summer nights, you'll often hear live music and performances as you stroll about trying local spirits, beer, and wine. With over a dozen art galleries, luxe bistros, and quaint cafes, Old Colorado City is indeed the "place to be"!
For the main shopping district, head towards Tejon Street, sandwiched between Colorado Avenue and Boulder Street. There's plenty of trendy stores, shops, and boutiques to visit in this area! For a unique shopping experience, visit Terra Verde. Offering trendy women's clothing and accessories, as well as all sorts of one-of-a-kind gifts and home decor, Terra Verde is so much more than just another women's store!
Quenching that thirst
Did you know that Colorado is the state with the 3rd highest amount of craft breweries at around 350 breweries? Within Colorado Springs, the number is steadily rising. One must-visit place is the Bristol Brewing Company, offering perhaps the best beer in the city! Consistently ranked as the best brewery around, visiting Bristol is an experience in and of itself. While they've got fantastic beers, do note that they don't serve food! 
Another great brewery is Trinity Brewing Co, offering about a half dozen beers on taps, as well as around 30 other microbrews and fantastic food! Also swing by Ritz Grill, a hotspot with the locals. Finally, we'd recommend Cerebrus Brewing Company, which has not only craft beer, but craft food, which you can enjoy on its gorgeous patio!
If you're in the mood for something without alcohol, there's plenty of cozy coffee shops around this mountain town. Wild Goose Meeting House is home to a hodgepodge of visitors: college students, New Age artists, 3-piece suit businessmen, and more. With an extensive food menu and smooth (yet strong!) espresso shots this is a great spot to bundle up at during the wintry months. Smack-dab in the hustle and bustle of the city is The Perk Downtown, making it perfect for people watching. For the ultimate in hipster coffee spots, visit Loyal Coffee, a relatively newcomer into the coffee culture scene. Finally, we'd also recommend Urban Steam, no matter what time of the day it is! Whether you want one of their famous waffles with a latte for breakfast, a pulled pork panini with an iced drink for lunch, or stopping by for happy hour in the evening, this multi-functional space has something for everyone!
Calling Colorado Springs home
Few other cities have managed to make a traditional mountain city a place that radiates as much culture as Colorado Springs, all without the hustle and bustle of a typical city of its size. Whether you want to live right downtown near Tejon Street or a bit closer to the natural wonders of the city, let us help you settle into your new home and find the perfect roommate in Colorado Springs for you!