2,503 testimonials... and counting.
Sign up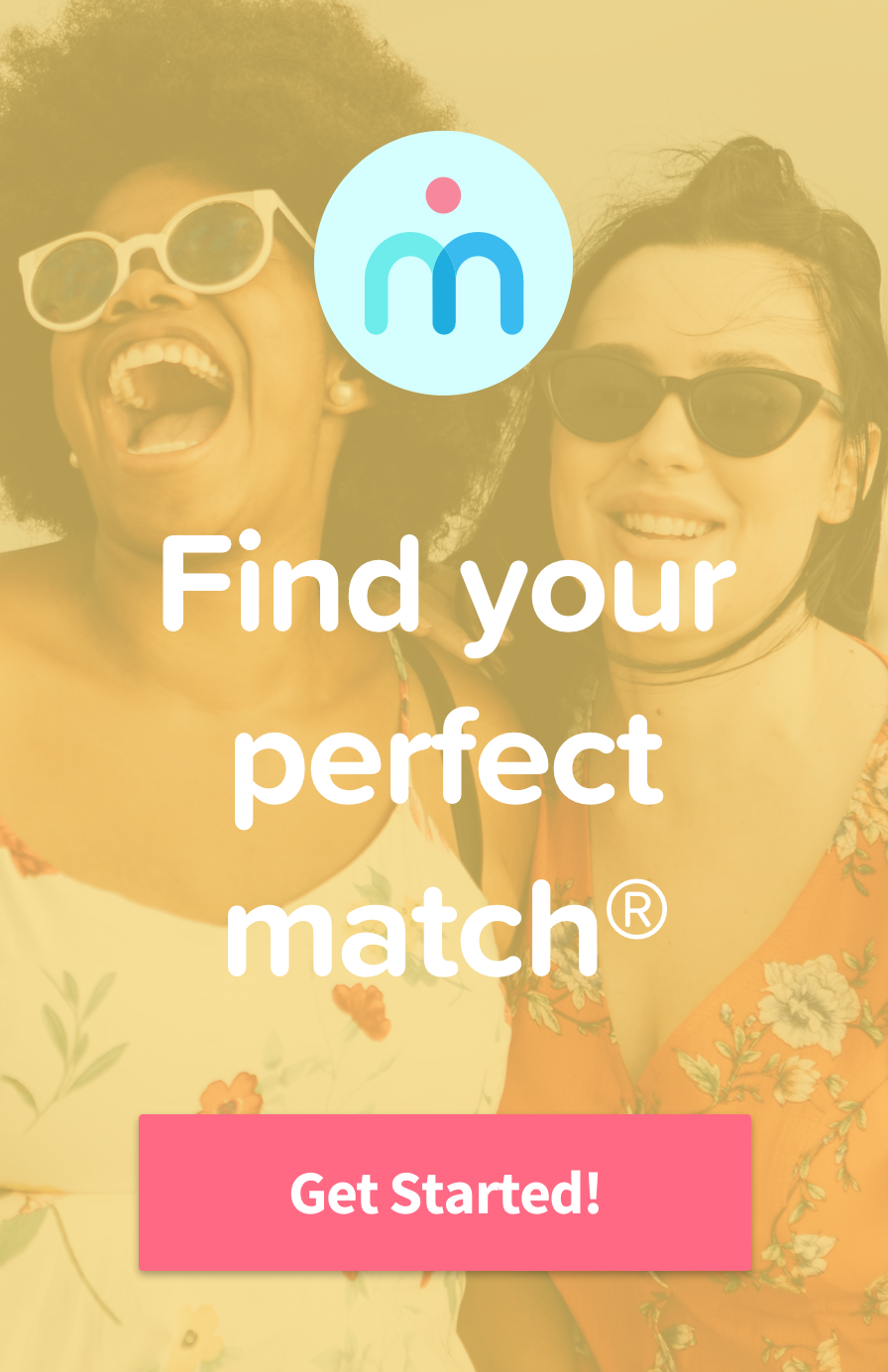 Thank you! Your service is great and in the future I will use you again. Being a Lifetime member is the greatest. Thanks again!
- Sarah
Thank you for your service. I was surprised to find such nice people and homes through this service. The hardest part was choosing between all the great places! Moving can be a scary experience, but using this service helped me find exactly what I was looking for, which is priceless in terms of peace of mind. I'll definately use this service again in the future if the need arises. Thanks!
- TwirlGirl
Thank you. Your service was very easy to use and convient!! Your website is easy to navigate, very visual appealing, your selection of roommates was very good as well!! I have decided to live with my sister instead of one of these memebers however I will recommend your service to ANYONE I hear needing a roomate! Thank you again, and I will be using this service again in April when I decide to move again!
- Adrienne
I looked at four apartments through roommates.com, but ended up finding a place on my own. This service was a valuable addition to the classifieds and postings at local coffee shops. By allowing me to pinpoint my desired location, age group, and other criteria, I could quickly separate the wheat from the chaff, if you will, and immediately get in touch with compatible prospective roommates.
- John
Roomates.com has saved me three times!!! I am a very social, approachable, attractive woman, and have no trouble meeting people, but am very picky about who I share my space with. This service has proved to be a reliable source. Not only have I found great roomates, but I have made solid, lasting friendships which is an extra bonus. I have and will continue to recommend this service to people and will most definetly use Roomates.com again in the future. Thank you. Kelly R
- KellyR
Doing my searching I got a pretty good response rate. Thanks for creating this site. I found the PERFECT roommate situation through it.
- Earl
Just want to compliment you on your web-site. It is one of the most user-friendly sites I've ever seen. Rather amazing.
- Jeanette
Thanks roommate.com! Making a move from NY to SC is challenging enough. But i wanted to find a roommate so i would have at least one connection in a new city! I found someone right away and we totally hit it off.
- Meeeeeegan
In the space of 2 weeks, I have found 3 offers that very much fit the bill that I needed. The only trouble I had was deciding which one to go with.... Great Job... Best money I've spent in a long time.
- Anonymous
Great website!!! With a short notice to relocate (10 days) to a temporary location, I was desperate to find a place to stay. Going through this website helped me avoid signing up for utilities and all the other extras associated with a move to an efficiency or studio apartment. I found my roommate in 5 days. Again, this is a great website and will use it again in the future. If this only existed for temporary jobs- WOW! A perfect match- a temporary place to stay & a temporary job. Thank you very much! Evelyn
- Eve
Within the first week of signing up I found the perfect roommate. This is a great service and Thanx for making it so easy.
- Akasha
I just wanted to say that I am very fortunate to have found a roommate so quickly through this service. Many homes and one perfect place! Thank you Roommates.com!
- Shelley
Roommates.com I'm so thankful to have found a roommate here at your site. I found the summer house I will be living in but I could not find a roommate at this other website I was at. I kept getting emails from females in the UK and they all sent alot of similar messages. It was kind of sketchy so I came to post here at your site for a roommate and literally that night I found her. Thank God because I dont know how else I wouldve found a roomy. Especially for her and I to actually have alot in common and being from opposite ends of the country...i'm very happy! Thanks,
- Kelli
Successfully found a roommate within an hour of signing up! This is my 2nd roommate I have found through roommates.com, and have been so happy with both :) Thank you so much!
- Lyndsey
I only looked for a few hours and was able to find 2 roommates to move out w/. That was very impressive. I've recommended your site to all my friends.
- Vol
Thank you very much for helping me to find two very good roommates. Your service is wonderful and I thank you for your services. At this time I am no longer in need of your services and wish to cancel my subscription. I will refer you to others in need of your services and, in the future, I'm sure to use your service again. Once again please cancel my subscription immediately and again, thank you for your most valued service.
- Randall
This is my second time using Roommate.com, and just like the last time, I have found a roommate who I think will be perfect. I love how the site has been updated--it is even more accessible and successful! Thank you so much!
- Alison
I paid $5.95 to put an ad on roommates.com for three days. I received a few good offers but I met a really nice woman. Unlike all the other websites she was not looking for a young college student. I am renting a nice room in a nice house for $350 amonth including all utilities, cable tv, and internet. We hit it off right away and I am thankful to God for leading me to this website and a nice home to live in.
- Terri
You guys are the best! I put a profile up with my needs and someone emailed me the same day...we're gonna make the move. 1st person, 1st choice. My roomie is coming from Pittsburgh to Philadelphia. This is progress. Thanx Carlos
- Kamakaze
This is the second roommate that I've found through roommates.com. An online roommmate finder that works similar to a dating website is a simple, yet brilliant idea. I'm sure there are others but I haven't looked for them because this works. This roommate-finding method is much better than a website such as Craigslist because it initially screens people for me. I recommended this website to some of the potential roommates that I found (or found me) on Craigslist. I can't even think of any areas of improvement, although one day you'll improve and I'll wonder why I didn't think of that. I've got my own set of roommate candidate interview questions that could potentially be integrated into the website but everyone's got their own criteria for a roommate anyhow. Thanks for a user-friendly, trustworthy site that works.
- ABT
This is the third time that I have used your service. I cannot say enough about it. I have had 3 great roommates and three great apartments. Thanks again.
- Bill
Thank you so much! I was having difficulty finding a place on the other services available. I thought I would try your site. I'm so glad that I did. I found my new roommate the very first night. I emailed her and she called me back and we met the next afternoon. Thank you so much!
- Nicole
Once again, roommates.com found me a roommate!!!!
- Ricky
Thank you, thank you! I found the best roommate through using your service, and it only took me a couple days! I will definitely come back to roommates.com when I need a new place in the future.
- Jennifer
I found a great place... Now instead of commuting for an hour and a half it takes me 15 minutes! Thanks a mil!
- Joel